If you send your mill in the original shipping box, please follow the steps below to secure the mill for transport. Shipping service providers will only be liable for damage if it can be proven that the packaged goods should have survived a fall of at least 1m height. The following guide will show you how a mill will normally arrive 100% damage-free.

1. Transport safety screws
If you have a hawos Novum, you can skip this step.
We have developed an elastic structure in which the engine and grinding chamber do not come into direct contact with the wooden housing, which makes the mill exceptionally quiet. For shipping, however, it is important to connect the grinding chamber with the wooden housing using the three transport screws. You can screw the screws into any of the holes in the black ring.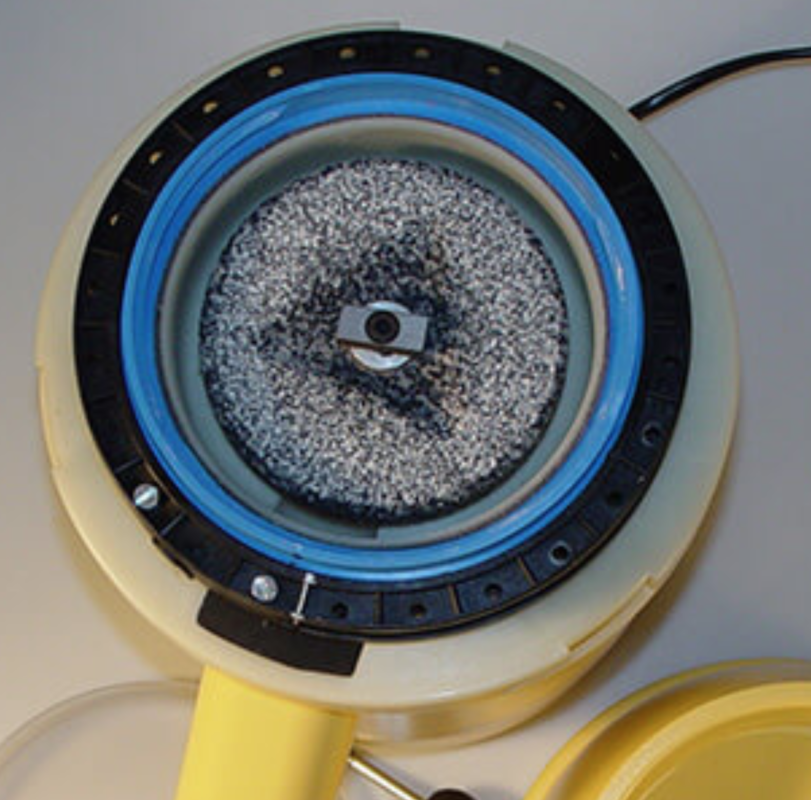 ---
2. Packaging
Our packaging can withstand a lot as long as it is used properly. The flour outlet is in the upper part of the picture, the adjustment lever is left.